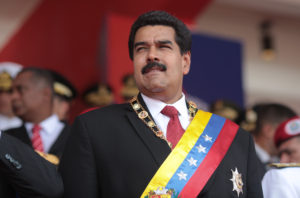 For weeks, mainstream media has ramped up attacks against Venezuela, deceiving readers about ongoing political turmoil. Today is no different.
The decision was announced after the OAS Permanent Council approved a convening of foreign ministers to discuss Venezuela, without the country's consent. There were 19 votes in favor of holding the meeting, 10 against, one abstention and one absence.
Slamming the OAS for calling the meeting, Rodriguez said the U.S.-based regional organization seeks to criminalize the government and destabilize constitutional democracy. These actions, she said, are intended to facilitate regime change and foreign intervention.
Venezuelan OAS representative Samuel Moncada echoed Rodriguez's concerns, adding that right-wing member states are pressuring Venezuela to accept intervention in their internal affairs.
For these reasons, Venezuela has decided to pull out of the 35-member organization. Mainstream media, however, paint a radically different picture of the situation.
Corporate news outlets not only portray the country's OAS exit as an example of the government attempting to "maintain its grip on power" amid opposition protests.
Learn More